New Transsexual Pornstar Escorts
6/12/2017
At Premier Shemale Escorts London, we have the hottest selection of shemale pornstar escorts for your perusal. Whether you're looking for a saucy Brazilian sort, or a naughty little oriental ladyboy, our tranny pornstar escorts are here just waiting for your booking.
So what are you waiting for? Get your eyes around these gorgeous young ladies and feast your desires on some of the kinkiest TS's on the planet
What are you waiting for...
Our Shemale Pornstar Escorts
Patty Bisexual Shemale In Picadilly Circus
This naughty but nice Tgirl is straight from Brazil and simply oozes sex and passion. Just one look into her naughty, smouldering eyes and you will be completely under her spell.
That's why we've had to show you a picture of her back, but we're sure you're being hypnotised by her very ass as we speak.
Bet you can't wait to untie that bow and find out what kind of present is wrapped underneath... (hint: it's 8 inches long)
With her own apartment in Picadilly Circus, this kinky lady has a private place and she's just waiting for you right now!
Whether you are travelling or just want to pop in, this escort offers all night passion that you won't find anywhere else!
Bianka Nascimento Shemale Pornstar
Don't spoil your pants just yet!
This simply seductive Tranny is a famous pornstar, but you know that already, don't you, you naughty boy!
With over 8 tranny awards to her name, Bianka is responsible for some of the sexiest shemale scenes ever recorded.
Just check out her scene with the naughty little blonde girl Monika Star and you'll know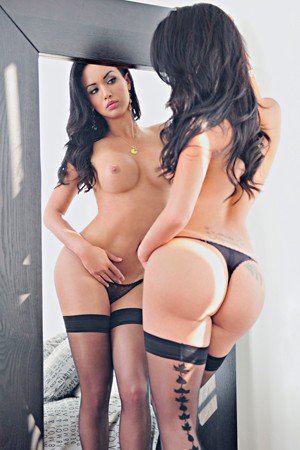 exactly what you're in for!
Click here to see the full shemale porn video!
With her incredible breasts, porn credential and simply sumptuous ass, you will not be able to take your lips off of Bianka's body.
Book her in Mayfair tonight!
Patricia Araujo Shemale Bayswater Escort
Last and by no means least, we have the incredibly effeminate Patricia Araujo. A drop dead gorgeous Tgirl from Brazil.
You may be looking at her or have heard her name and thought... where do I know here from?
Well, there was a famous footballer who may or may not have been caught with kinky Patricia recently...
With her slim, slender body, perfectly pretty soft features and peachy, pert breast, you will have a hard task finding a more convincing Tgirl escort, we can guarantee it!
Available for private incalls in Bayswater, you can be spending your time with this incredibly hot transsexual tonight, if you pick up the phone!
Trust us when we say this lady will be busy, so we recommend advanced bookings!!
Shemale Pornstar Escort TS Luciana Foxx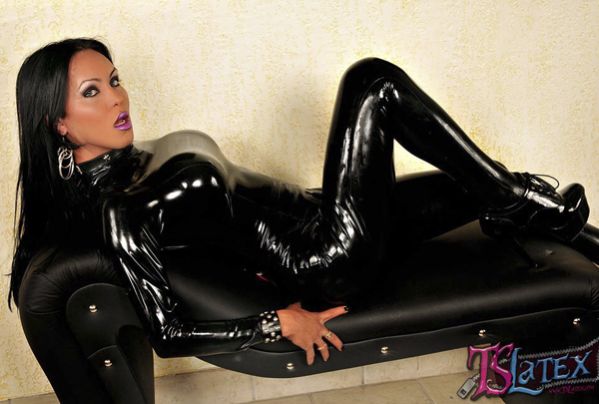 Luciana Foxx is a world renowned Tranny porn star escort. Famed for her love of fetish and massive endowment, you'll find her tightly wrapped from head to toe in PVC. Her favourite material ;)
She loves to dominate, and has some of the most mouth watering high heeled boots you've ever seen. If you're into submission then you'll absolutely want to book a date with her. But you best be on your best behaviour, because she doesn't take any prisoners!
TS Luma XXL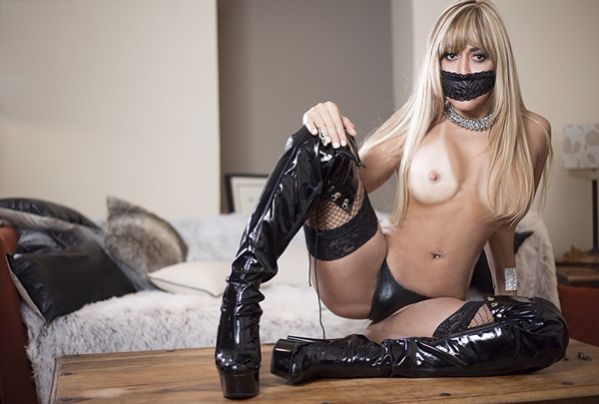 One of our most well endowed shemale pornstars, TS Luma XXL didn't get the moniker by chance. World renowned for her massive, throbbing member, she's a real eye-bulger and loves nothing more than having you worship her gargantuan gonads.
As sweet and lovely as they come, TS Luma also provides a hardcore dominatrix service where she will put you firmly in your place. Not for the faint hearted...
She also loves playing with toys and has a whole wardrobe of kinky outfits that she would just love to change into for you. Who doesn't like a game of dress up?... And if you're looking for a spot of forced sissification, then she's certianly your girl.
TS Gabriella Torres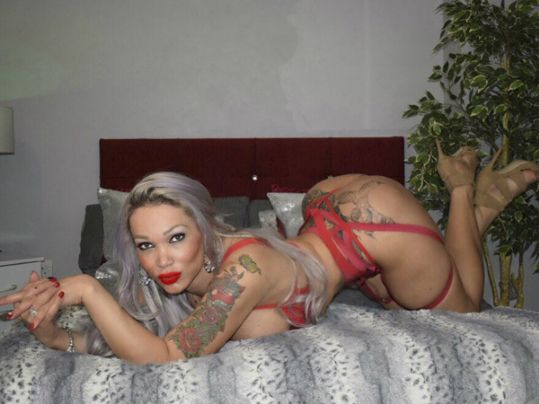 Just look at the curves on Gabriella Torres! Can you believe them? Those naughty tattoos. Those bedroom eyes. That incredible ass. Those thick lips. Imagine those high heels tip-toeing around the room, her latin tongue fiercely flicking at you, demanding that you get yourself ready for her... So are you?
One of the most popular shemale London escorts, you just need to book yourself a date with this girl, because goddamn she's something else.