Sissy Shemale Slaves In London
12/3/2013
Last week we talked about the Mystery of Shemale Allure, and using some of our escorts we discussed the spectrum of sexuality which we all fall upon. So as promised, this week we are going to explore the spectrum of shemale sexuality starting off with Sissy slaves.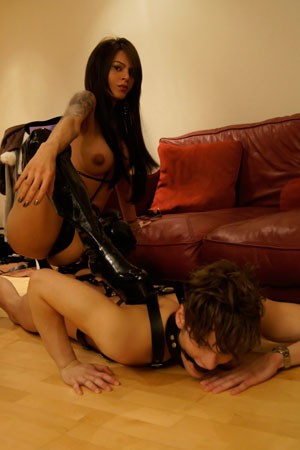 A real prevalent part of the shemale community, far more so than the heteronormative spectrum, sissys are the guys (and girls) who want to open themselves up to abuse. Though not strictly physical, or indeed painful when it is, they want to become a slave to their shemale mistress and live their lives in order to please them.
This manifests itself in a variety of ways, from things such as ass and penis worship, toe-sucking and sexual gratification, to rinsing, where the shemale uses the man for his money and gives him nothing back in return.
Body worship is something that is common in all sexual relationships, and something our gorgeous buff Transsexual escort Gloria offers her clients. Take one look at her pictures and you can see why this sexy shemale's body is up for worship - with her muscles defined and her tight abs and ass you'll be begging for it!
Likewise, there is a lot of 'rinsing' in the straight spectrum, where men allow, more often than not, younger women to use them for their money and ask for nothing in return, save except some form of further physical abuse.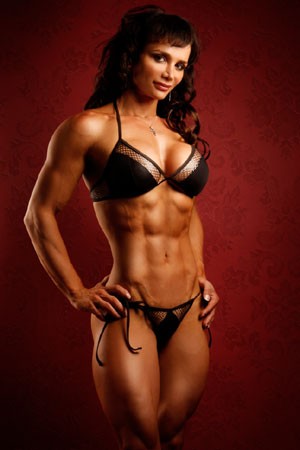 In terms of the Transsexual spectrum the exploration of the 'sissy' fantasy is explored far more regularly. There is definitely something about being the slave to the shemale that opens you up to a whole new level of desired depravity.
As we discussed in our last article, shemales offer the total sexual experience with the body of both and man and a woman, you can experience everything you could imagine. Therefore, as a sissy slave to a shemale mistress you are being dominated by both a man and a woman, you are being totally sexually dominated, which is the truest expression of the fantasy.
As a sissy, part of the sexual gratification comes from the level of slavery that you are at. With complete domination being the zenith of gratification. Whether it's to engage in messyphilias or whether it's to simply be at the beck and call of your mistress or owner, you need to be deprived of your own sexual pleasure in order to please another person.
As such, many shemale escorts in London will happily use a chastity belt on their clients if they so choose, and make them a slave of their own. As you can see in the earlier photo, Mistress Isabel, specialises in exploiting her clients and treating them to a true sissy experience. Whether for you that's the desire to worship her body, or to be even filthier, she's more than happy to accommodate for your every deep and dark fantasy. So if this article rings true with you, why not spend some time with her and experience what you've always craved!
Are you a Sissy slave? Tell us in the comments or share our blog with your other Sissys too!