The Hottest Shemale Duo Escorts In London
10/24/2015
We're so excited to have a couple of the hottest London TS Escorts offering duo services new at Shemale London Escorts! A true mind-blowing experience, getting down with these two filthy young t-girls will be a fantasy come true - just be prepared to be overwhelmed by pure naughtiness!
New TS Duos!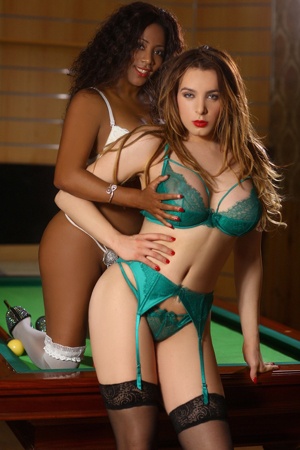 Have you ever craved an interracial threesome with a hot and horny Black escort and a sexy TS at the same time?
Well, if you have you're in for a treat with these two.
Two incredibly horny young South Americans, Pamela and TS Nicole are two best girlfriends who love nothing more than having a naughty threesome with you!
Loving to dominate and lose themselves in a blur of flesh, sweat and spit, these naughty threesome escorts will put on a show beyond compare! Wearing the sexiest lingerie, gorge yourself on TS Nicole's 8" secret, and let Pamela indulge on yours...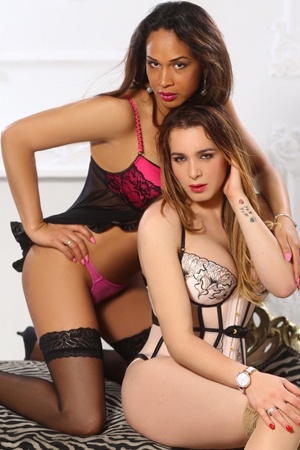 If it's only TS Duos that you're after then you'll be delighted to know that TS Nicole also loves to put on a filthy show with her sexy girlfriend TS Karen!
Brazil meets Portugal with these two naughty young TS escorts; a transatlantic combination that will have you licking your lips and weak at the knees.
These two young T-girls love to dominate men who think they can handle them! Taking their time to establish their power play you will have no choice but to submit to their wicked ways...

Just imagine being on your knees as these two beautiful young shemales stand over you, commanding you to please them in every which way your mind can imagine...
There really is nothing quite like the rush of having two beautiful young TS escorts eager to use you for their own pleasure... For bookings you MUST book in advance as they're in HOT demand!