Oriental Ladyboys in London
3/13/2014
Summer is certainly on its way. The skies are clear, the sun shining, and the air warming up. This is the perfect weather for some shemale spotting, as London's transsexuals start to wear less and less clothes. We can finally see those naughty ladyboys without their heavy coats and scarves, and in their tight little dresses exposing every little bulge... and how we love bulges!!
We're excited to see some beautiful Tgirls around London, and have our fingers crossed that we'll see some more Asian Ladyboys coming to our fair city. At the moment TS Talia is out of the country, and we are waiting for more oriental beauties to come back too.
So until then, we thought we would stave off our hunger for beautiful asian Tgirls by posting a gallery of our favourite Eastern trannies. Check out the beautiful girls below and tell us who's your favourite!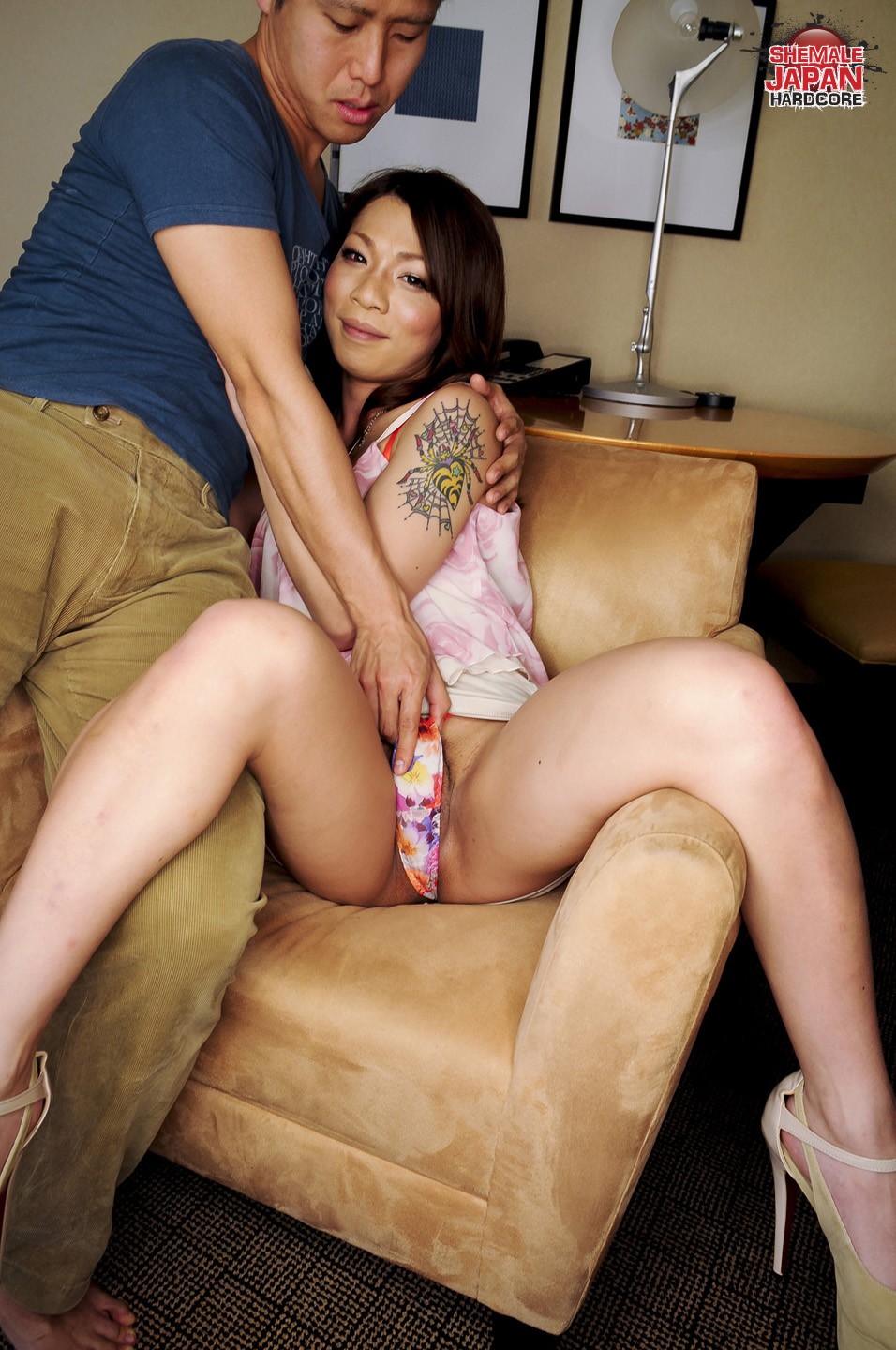 This Japanese Ladyboy is hiding a big bulge in her panties... Just like the guy in the picture we are itching to get inside!!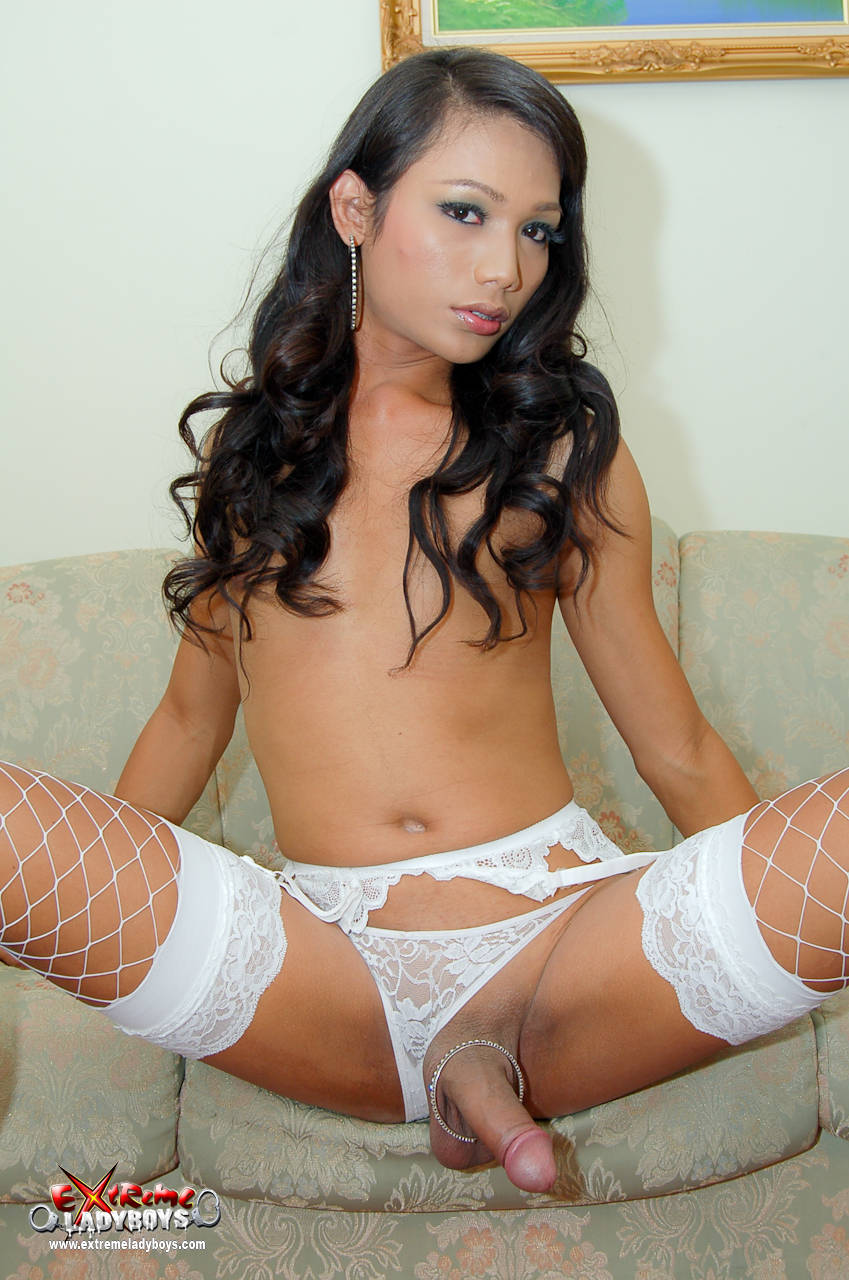 This flat chested Asian Shemale has a very nice cock, complimented perfectly by her soft, white, frilly lingerie. They say that white is what brides wear because to portray their innocence... Well we don't think this sexy Tgirl is very innocent!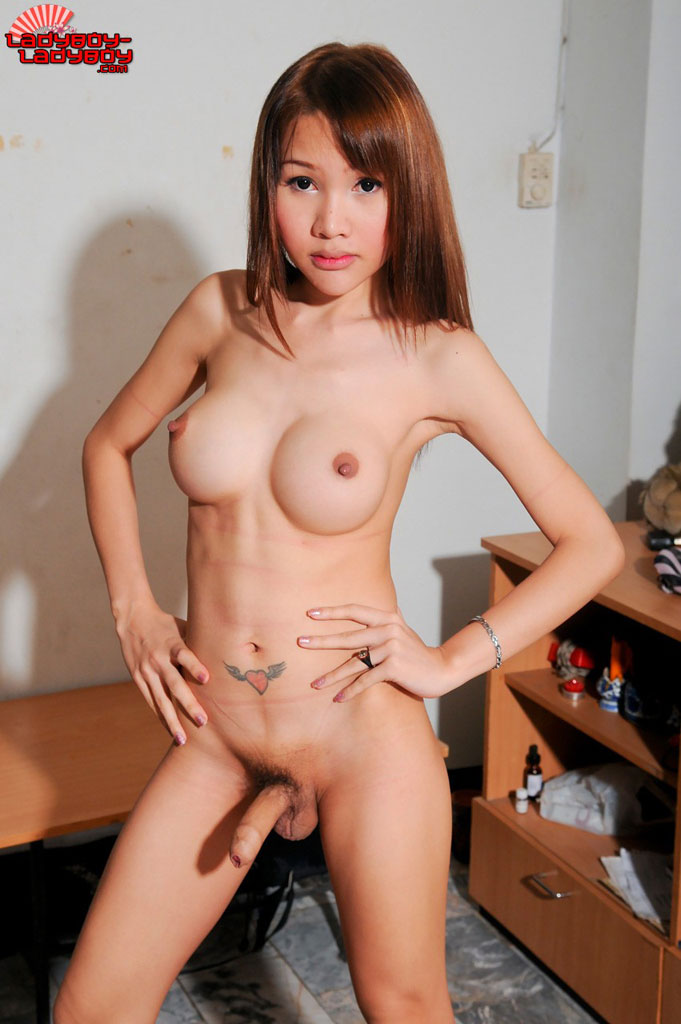 This beauty looks innocent too, but with that attitude and hands on her hips, you just know that isn't the case! Her small penis perfectly suits her frame and her toned body is to die for! Those breasts look absolutely perfect and you just know that she is a real demon in the bedroom!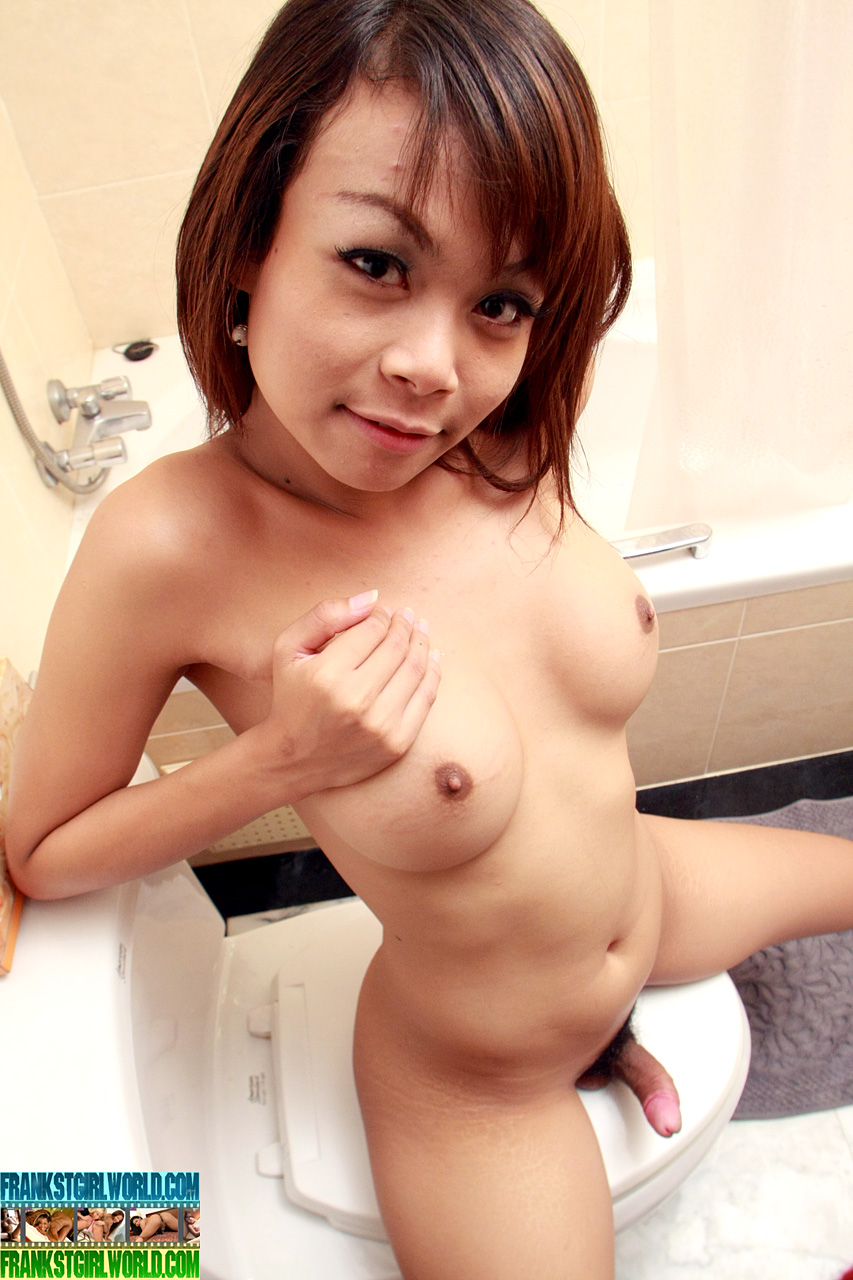 What is it about Asian Ladyboys that makes them look so cute and innocent? Their faces look like butter wouldn't melt, but then you look down and see them erect sat on a toilet seat waiting to be your submissive sissy... Speaking of submissives...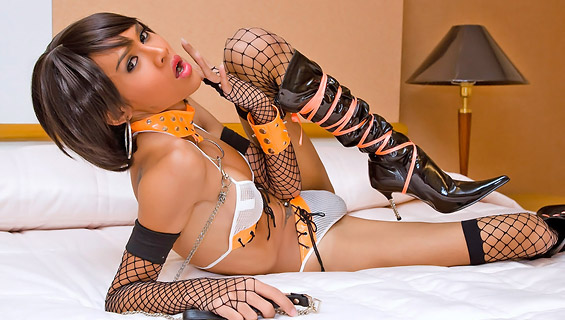 We just can't get enough of this outfit. That gaudy bright orange, leather knee high boots and fishnets make this a seriously sexy Tgirl that you can really let your imagination run wild with.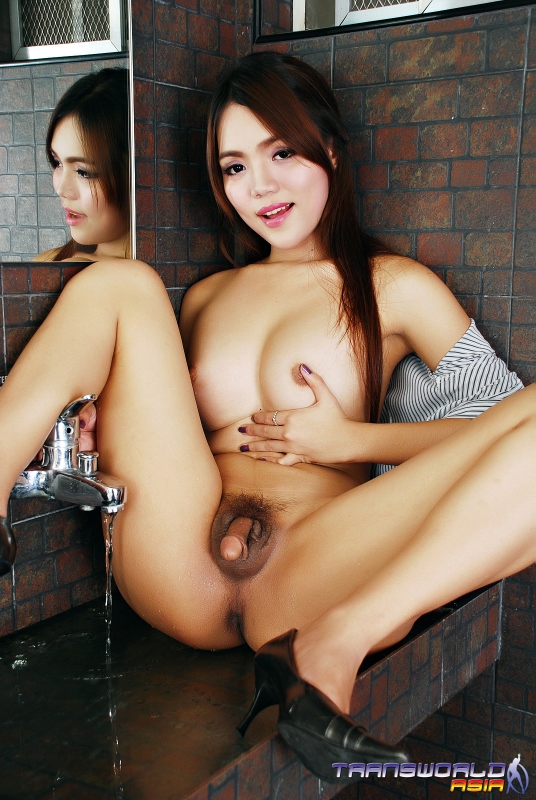 One of our favourites, this light skinned asian ladyboy has the perfect body, and just check out that pert bum as she displays her sweet self...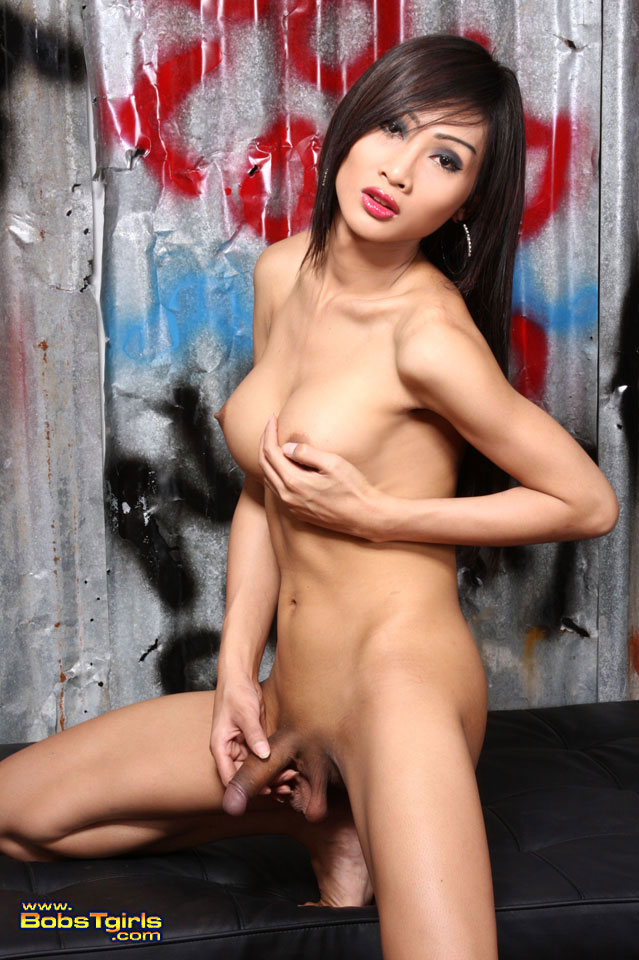 We just can't get enough of this sweet looking, tanned slim and petite asian ladyboy. Her body is simply perfect and her facial features are breath taking. We spend nights dreaming of being with a beauty like this with her tight ass and naughty look in her eyes!!
So tell us, which of the ladies above is your favourite? We just can't decide!...