New Articles
10 July 2014
Are you a sissy slave? Do you know your rightful place is on your knees obeying every command of your mistress? Are you a good little sissy that will do whatever Miss tells you too without hesitation!
Good, you may be ready for our most extreme, most awakening sexual experience of your life, all you need to do is let go...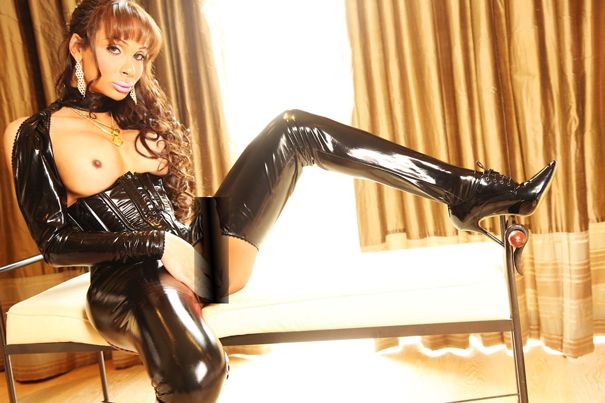 Mistress Blanche Thelles is accepting new slaves willing to offer up their bodies to her.
Have you ever had the fantasy of being tied to a chair as a tall tranny in high heels and a body length PVC catsuit struts around you? Hearing the slap of her whip as she temptingly taps it against her hands... She circles you, staring ...



---
22 May 2014
Tranny London. That's the dream, right? We want to see the whole of London overwhelmed with transsexual beauties don't we! To walk along the streets and find some of the sexiest T-girls just hanging around, but alas the world is all too normal and we're a long way off people exploring their sexuality enough for this to happen.
Oh well, at least we still have a pool of gorgeous shemales here at our escort agency to take our mind off of it. What can we say but praise the lord for raining down on us some of the most glamorous third sex beauties that the world has ever seen!
I was thinking recently about my first time with a tranny. It was when I was just 21 and I found myself curiously wandering through the back streets one night. I was in Melbourne and more than a little drunk... When I came across this girl with a big ass bent over. I could see a little bit of her g-string and I was drooling at the mouth!
Full of confidence I couldn't believe my luck and stumbled over to her, hot headed and throbbing cocked! She turned around and I realised something wasn't quite right...
Her face wa...



---
22 April 2014
Our Transsexual escorts are all beautiful, stunning and strong women who have the important quality of being open and honest about themselves. They are one of the few people who can openly exclaim this is who I am and do so without fear of retribution.
Unlike many other transgender individuals, our escorts go one step further and completely embellish themselves in their sexuality; they are who they are and they want to experience as much as they can in their skin.
That's why they are so openly sexual, loving to indulge others but also to empower themselves through their sexual activity. It allows them to feel independent, and realise their true gender orientation.
Transsexual and Tranny?
Can you call a transsexual a tranny?
Well, this is really an individual question. Many people that call themselves 'transsexual' or 'transgender' will have issues with being called a tranny as it is seem almost as a slur, or as a pejorative term. And this can be true.
You will find that some people use the term 'tranny' in an openly hurtful tone in order to ...



---
26 March 2014
Brazilian shemales are quite simply some of the best and most impressive ladyboys on the planet. It is part of the culture to accept shemales and they have truly thrived as a result. As a nation they churn out the hottest mix of stunning ladyboys you could ever imagine.
I think this is something to do with they way that Brazilians celebrate sexuality and the body in all of its forms. They spend most of their time parading around in tiny outfits to show off their big bootys, huge cocks and large breasts...
It makes sense that they want to see all of these things combined into a sexy and beautiful shemale, to see the beauty of the third sex paraded around with pride too. And in that body we see the perfection of sexuality, the bi-gendered charm that we are all in love with!
Just check out some of the sexy Brazilian shemale photos below and you'll know exactly what it is I'm talking about!!
read full article
---
21 February 2014
We have some of the sexiest Shemales in London offering a vast array of services for you. From BDSM and dominatrix experiences to sissy slaves, where you can have a strong Tgirl take control of you and use you for her own pleasure, there is something for everyone.
Today we thought we would talk about the transsexual companions dinner date services that many of our ladies also offer. We often get lots of questions regarding etiquette and what the service entails, so let's run down what's on offer:
What is a Dinner Date with a Shemale?
This is a minimum of a four hour service during which time 2 hours will be spent at a bar or restaurant where you can get to know our lady, and an additional 2 hours of recreational time during which you are free to get more intimate. A dinner date is the perfect solution for travelling businessmen who are in the city temporarily and want some companionship in the evening.
It is a very relaxing exper...



---
21 January 2014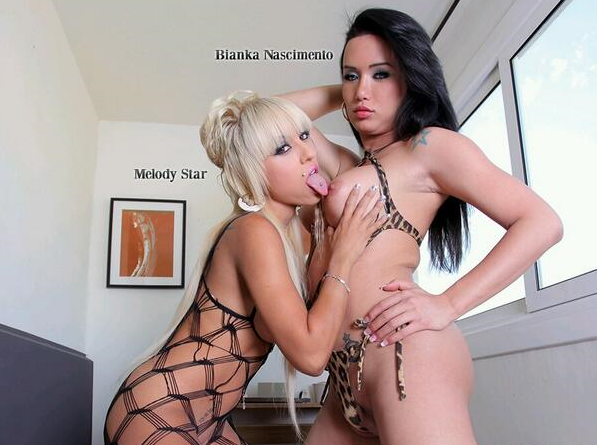 As we all know, shemales present the ultimate sexual fantasy. They offer everything you could possibly desire, and then some! We know because, as fans of shemales and as we run this agency, we meet SO many people that want to spend time in the company of these gorgeous, glamorous women.
So what we have come to realise is that we can go one step further. Whilst many men and women will dream of being with a transsexual, the most incredibly satisfying experience will come from a shemale pornstar!!
These ladies are experts in what they do, and have cultivated the ability to put on a real earth shattering show that you yourself can get involved in!
This is the wildest fa...



---
16 December 2013
With Christmas literally just around the corner, we've all been getting into the festive spirit. We've been knocking back the mulled wine, dressing up to the nines and hitting the town harder than ever before! Thankfully this time of year also means an over abundance of sexy skimpy santa outfits too! As a special early present for you this year we have decided to give gift you with some simply scintillating shemales and TGirls that have dressed up especially to celebrate this festive season!
First off we have an incredible Asian Ladyboy that you know is just kinky as hell!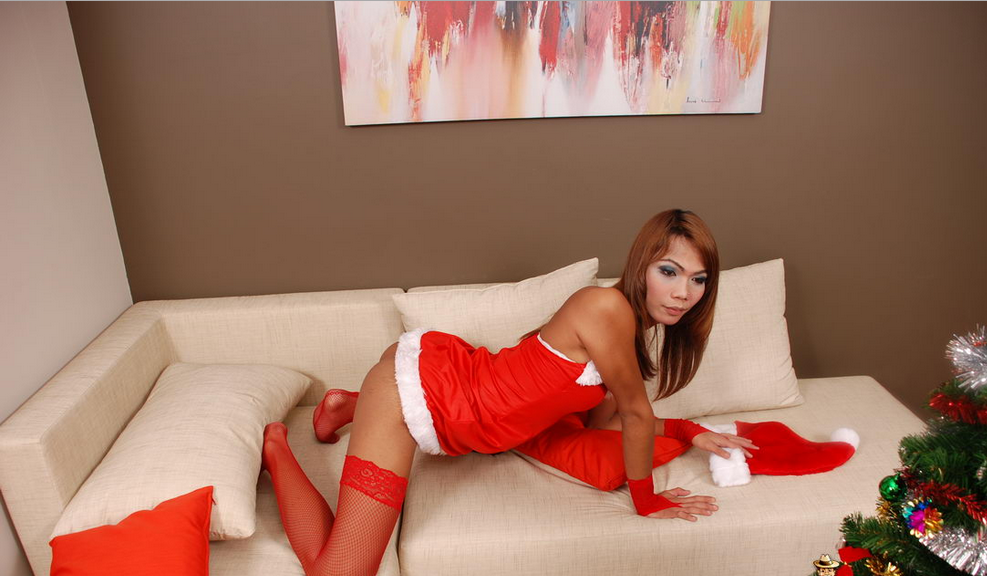 Just look at her arched back and tight butt! We have some seriously hot asian shemale escorts in London that you can book for your own early Christmas present. Think about tre...



---
03 December 2013
Last week we talked about the Mystery of Shemale Allure, and using some of our escorts we discussed the spectrum of sexuality which we all fall upon. So as promised, this week we are going to explore the spectrum of shemale sexuality starting off with Sissy slaves.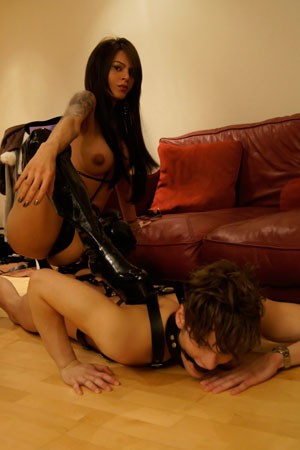 A real prevalent part of the shemale community, far more so than the heteronormative spectrum, sissys are the guys (and girls) who want to open themselves up to abuse. Though not strictly physical, or indeed painful when it is, they want to become a slave to their shemale mistress and live their lives in order to please them.
This manifests itself in a variety of ways, from things such as ass and penis worship, toe-sucking and sexual gratification, to rinsing, where the shemale u...



---
20 November 2013
At Shemale London Escorts we obviously have a massive soft spot for the third sex. We're captivated by their magnetic beauty and charm, and find ourselves lost in lust and wonderment when it comes to naughty little Tgirls, or a big, busty black shemale. But sometimes we sit back and ask ourselves the question, 'why'?
As we know, one of the most popular porn searches on the internet is for 'Shemale Sex', especially in Pakistan and other countries where Religion still has an iron grip on the population. And through all of our social media, and bookings we can see there is a massive demand for Trans...



---
18 October 2013
One thing that we can absolutely be sure of is that all of our London Tgirl Escorts love to flaunt what they have got! Having made their bodies the temples they are supposed to be, these ladies love to keep themselves in check and all regularly exercise to become the shemale goddesses you see on this website.
So what do they love more than being the sexy stunners you see on this page? Wearing the most revealing, jaw dropping lingerie you can imagine to highlight all there curves! All of our ladies have an extensive range of saucy little numbers that they are just dying to show off to you, and if you're lucky you might just get the treat of a lifetime.
If you see any of our beautiful transsexuals on this page wearing the kind of outfit your fantasies are made of, then when booking don't be afraid to ask for her to wear something specific. Our tranny escorts love being appreciated for what they wear, and driving you wild with desire!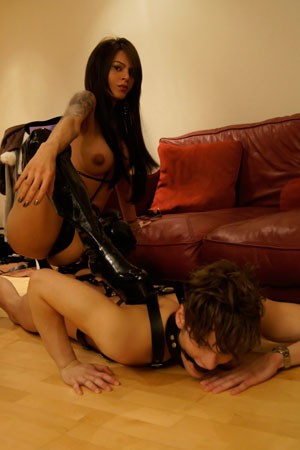 ---
27 July 2013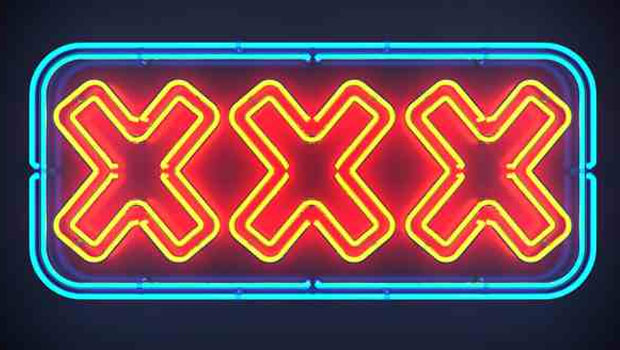 Yep. The title's right. No need to readjust your browser, turn the whole darn thing off or on again, or start pounding away at it in the vain hope that something might be wrong. In a recent survey undertaken by Google Trends, it was discovered that the highest density of searches such as "man fucking man" and "shemale sex" were found to have originated in Pakistan.
Now, this is no laughing matter and perhaps the introduction there was a bit too jocular. Pakistanis enjoying shemale porn is no more weird than a Westerner doing so, but our sensibilities tell us that something about this is wrong.
Known for its openly strict laws on gay rights, it seems weird then that this might be the case. In fact follow...



---
28 February 2013
Transsexual escorts or TS escorts at Premier Models are available for dating and companionship in all areas of London. A transsexual may be post- op or pre- op however in each case this is stated in each individual escort profile. I you have any questions do feel free to ask our reception team.
Our TS escorts are a lively bunch and they love nothing more than having a great time with their companions. If you are seeking a partner who is adventurous, fit and energetic and a lot of fun then our TS London escorts are the ideal choice for you.
Many of our TS escorts in London are happy to wear outfits and uniforms if required you just need to ask. Most of our TS London escorts have plenty of slutty wear such as short skirts and PVC but if you would like to see your TS London escort in something else then it should just be a matter of asking or alternatively, why not purchase the outfit yourself...



---
30 October 2012
Adventurous men love being with London transsexual escorts. They know what they want and aren't afraid to ask. With plenty of experience that defies there young age, they've got the skills that will impress even the most demanding men. What is more, their sex drive is at its peak!

Many TS escorts are much more comfortable with their sexuality than many women and they know how to please themselves and their partner. They are looking for adventurous and spontaneous encounters. They want to engage in wild nights of passion with no strings attached. These hot boys are doing what they love to do, so there is never any drama involved in their relationships.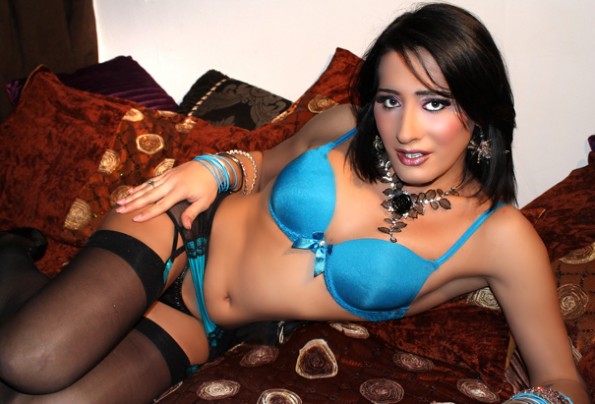 Young male transsexuals take pride in their work and many of them are eager to ...



---
24 September 2012
You'd be surprised at how many married and single men love the company of our TS escorts, even if they have never considered it before. There are many benefits of spending time with our beautiful girls which I'm sure you can imagine. Trying something new is always exciting and if you've always wanted to experience the amazing and sensual company of one of the most beautiful TS escorts in London then look no further than a TS/TV babe from Premier Models. Premier Models' transvestite escorts in London offer complete confidentiality and discretion for both single and married men who just want to try something new. Maybe they've been thinking about it for a while but just haven't had a chance yet and sometime it's really quite hard to find the confidence to take that first step, even if you know it's something you really want and will love! But don't be shy. Our highly recommended TS escorts absolutely love getting to know first timers, they will make you feel at ease and relaxed and chances are you'll be visiting them again and again!
...
---